Here's one of the entries for our Valentine's Day Couples Contest!  Lindsey and Del are cosplaying as Cheryl and Gardenia from Pokemon.  Although neither cosplayer used one of our wigs for their cosplay, we have wig styles similar to the ones they are wearing in their submission. If you are looking for wigs similar to what they are wearing we recommend using our Aphrodite Wig in Autumn Green and coloring the bottom layers dark green for Cheryl (you can view our sharpie dyeing tutorial here) and styling our Dionysus Wig in Pine Green for Gardenia!  Look on to see some more about their cosplays!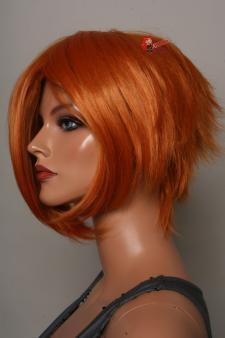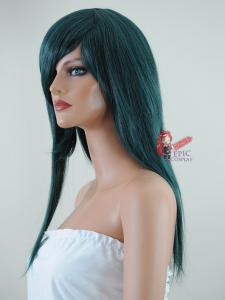 -What inspired you to do these cosplays?
Del and I are big Pokemon fans! We also love OTPs and couples cosplay… and Cheryl and Gardenia happen to be the favorite couple of some dear friends of ours. So, as a surprise we put these cosplays together!
-What got you into cosplay?
We've always loved Halloween and costuming in general… and we both started cosplaying and attending conventions in our teenage years due to our love of fandom. Del is an artist and I love clothing and fashion, so cosplay is also rather relevant to our interests. We're also very into characters… writing and designing them! So dressing up like characters seemed like a natural hobby for people like us.
-Why do you love cosplay?
For us, cosplay is a form of creative expression. That's how we show how much we love something! You get to put together a costume and portray a character that you adore and connect with fans of the same series. There is nothing more satisfying than the thrill of putting a cosplay together and transforming yourself… and stepping into your favorite character's shoes for a day. Cosplay is always an adventure, and that's why we love it!
Posted by Epic Cosplay on

Posted on