Here's one of entries for our Valentine's Day Couples Contest!  Cosplayequinox and Darkstarcosplay are cosplaying as Korra and Mako from Legend of Korra. While neither of these cosplayers used our wigs we do have some recommendations in case you are looking for a wig to cosplay as these characters!  For Korra we recommend using our Nyx Wig in Dark Brown as a base and styling it for her look. For Mako we recommend that you use our Hermes Wig in Light Brown! Look on to see some more about their cosplays!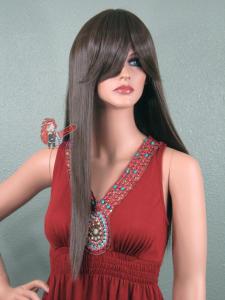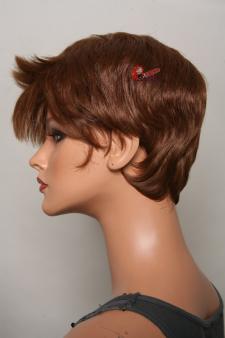 -What Inspired you to do these cosplays:
Well when we first started dating I asked my Boyfriend what he wanted me to cosplay with him as our first couples cosplay. And between cosplaying Air Gear or Korra he asked me to be the Korra to his Mako. 🙂 It was the first ever official convention couples cosplay we did together. He chose to cosplay Mako because well everyone and there cousin insisted that he looked like the character XD
-What got me into cosplay:
I started cosplaying because it was an interesting and lucrative part of the anime/manga/videogame subculture when I was younger, or at least to me it was.XD But I started when I was 15 aka in 2001, and was one day looking up information on anime's I loved and came across pictures of people dressing up. I then questioned a friend about it who had said she had done that and gone to a convention (which at the time I knew nothing of conventions) and well from there I decided I wanted to do it as well.
-Why Do I love Cosplay:
I love getting to show what my talents have amounted to. And I also enjoy meeting new people that are into the same things that I am, and it particularly makes it easier to meet said people when you are dressed up from that series.
Photographer:Iwishihadatardis (Taylor)
Posted by Epic Cosplay on

Posted on