The feisty electric mouse Pokémon takes on a new form with this marvelous Raichu gijinka cosplay. Gijinka is the practice of giving human traits to a non-human animal or object – a practice with tons of fun cosplay potential. With their vibrant personalities and colorful designs, Pokémon are great candidates for gijinka.
Longtime Pokémon fans may remember first encountering Raichu during a gym battle with Lt. Surge, an early opponent in both the game and anime. New fans may be more familiar with the Alolan variant, a spunky surfer with one-of-a-kind psychic/electric typing.
New Face of EpicCosplay Submission!
Name: Pannon
EpicCosplay wig: Hera in Butterscotch Blonde
For Raichu, I pulled it up into a high ponytail and stubbed it, then made the remaining hair into a separate tail which I sewed in so it would stay up nicely. I dip-dyed the end to give a gradient from light brown to golden brown.
Photographer: Cade Cosplay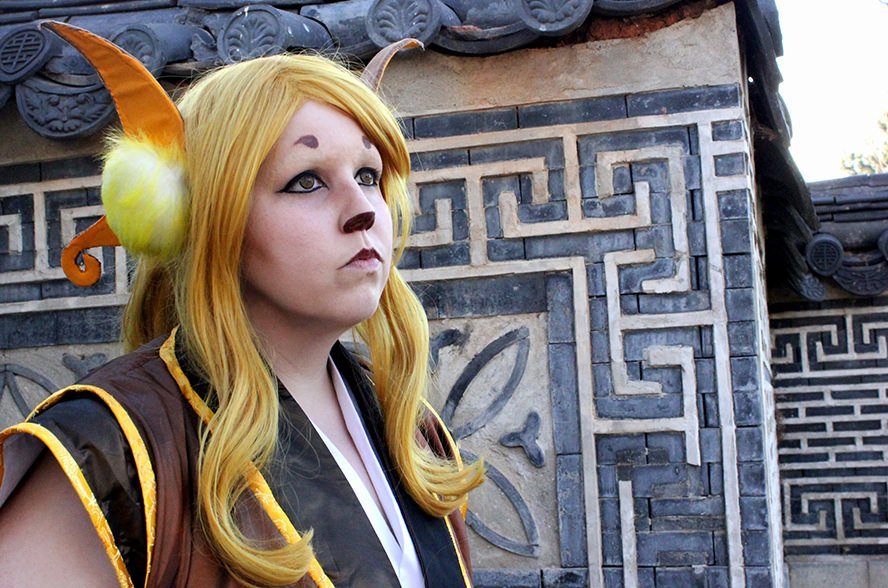 About This Raichu Gijinka Cosplay Wig
Wig styling is one area where gijinka cosplayers have a ton of freedom. Hair can be so expressive, so wigs are a powerful tool when trying to capture the spirit of a non-human character or concept.
The wig used here began as the Hera wig from Epic Cosplay. Hera measures an impressive 40 inches in length, with long bangs reaching about 11 inches. It arrives with long luscious curls right from the bag. It can withstand temperatures up to 410 degrees, able to be straightened and then curled again if desired. This versatile wig leaves a lot of room for possibilities – and Pannon did a great job styling it for this Raichu gijinka cosplay!
Although it is not visible in the pictures, this look features a high bouncy ponytail. Pannon created this look by stubbing the wig and sewing the length of ponytail back in place. The fun energy of a high ponytail seems perfect for this electric Pokémon.
This wig started as Butterscotch Blonde – one of many Hera colors available. Using a dip-dye technique on the ends, Pannon created a smooth ombre from Butterscotch to a lovely golden brown. Not only does the dip-dye look fantastic but it also fits natural tones of the Raichu gijinka cosplay extremely well.
Posted by Epic Cosplay on

Posted on