We have another entry for our Valentine's Day Couples Contest Entry!  Here's Casey and Seth as Serah and Snow from the video game Final Fantasy XIII!  While neither of these characters used our wigs we have some great suggestions for our styles in case you are interested in cosplaying these characters in the future! For a Serah cosplay we recommend taking our Chronos Wig in Princess Dark Pink and pairing it with one of our curly clipon ponytails in Princess Dark Pink. For a Snow cosplay we recommend trimming some layers into our Aura Wig in Natural Blonde! Read on to see their background on cosplaying and to see their cosplays!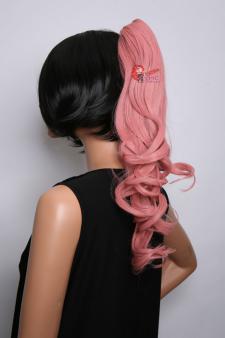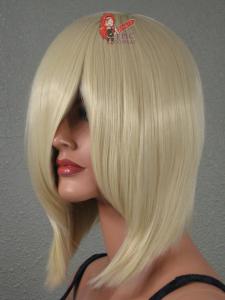 – What inspired you to do these cosplays?
Both of us have been a huge fan of the Final Fantasy series.  It was one of the things we had in common before we started dating.  So it brought us together and just seemed to fit with how we are together.
– What got you into cosplay?
A very good friend of mine suggested it around three years ago.  I had always loved anime and Sailor Moon was on the top of my list.  He suggested cosplaying Sailor Mars (My personal favorite scout) and attending a convention.  It was one of the best experiences I've ever had and I'm still cosplaying and traveling all over to cons.
– Why do you love cosplay?
I love cosplay because it lets you be someone who you aren't.  Being shy at times and quiet, putting on a cosplay just helps me to open up.  When people comment on the costume or guess your character it just makes conversation so much easier.  It's like putting on confidence.
Posted by Epic Cosplay on

Posted on