The leader of the Squirtle Squad has always been a bit of a style icon – this Squirtle gijinka cosplay brings that feisty look poolside.
Gijinka generally involves redesigning a nonhuman object or character with human qualities. This cool Squirtle gijinka cosplay is a great example. The features that make the Squirtle Squad leader so recognizable shine through – the personality, the colors, the patterns and details.
Visually, this is an especially clever design. The shell takes center stage as sculpted accents at the shoulder and waist, with the front pattern adorning the suit fabric. Rather than a tail, this Squirtle gijinka cosplay employs a blue wrap that would look right at home on the beach.
And of course, sharp sunglasses complete the look – it's the signature piece that distinguishes the leader from the rest of the Squirtle Squad. These sunglasses are pure attitude.
Below, Miss.Heartlessgirl offers a few words about using the Diana wig for this Squirtle gijinka cosplay:
Pokemon Gijinka Contest Submission
Name: Miss.Heartlessgirl
Photo by: Critical Mass Photography
Concept Design by: Miss.Heartlessgirl
EpicCosplay Wig: Diana in Anime Blue
Wig fresh out of the bag with a little gentle shaking of the wig to loosen the curls. The color was perfect for Squirtle and the style was just what I was looking for.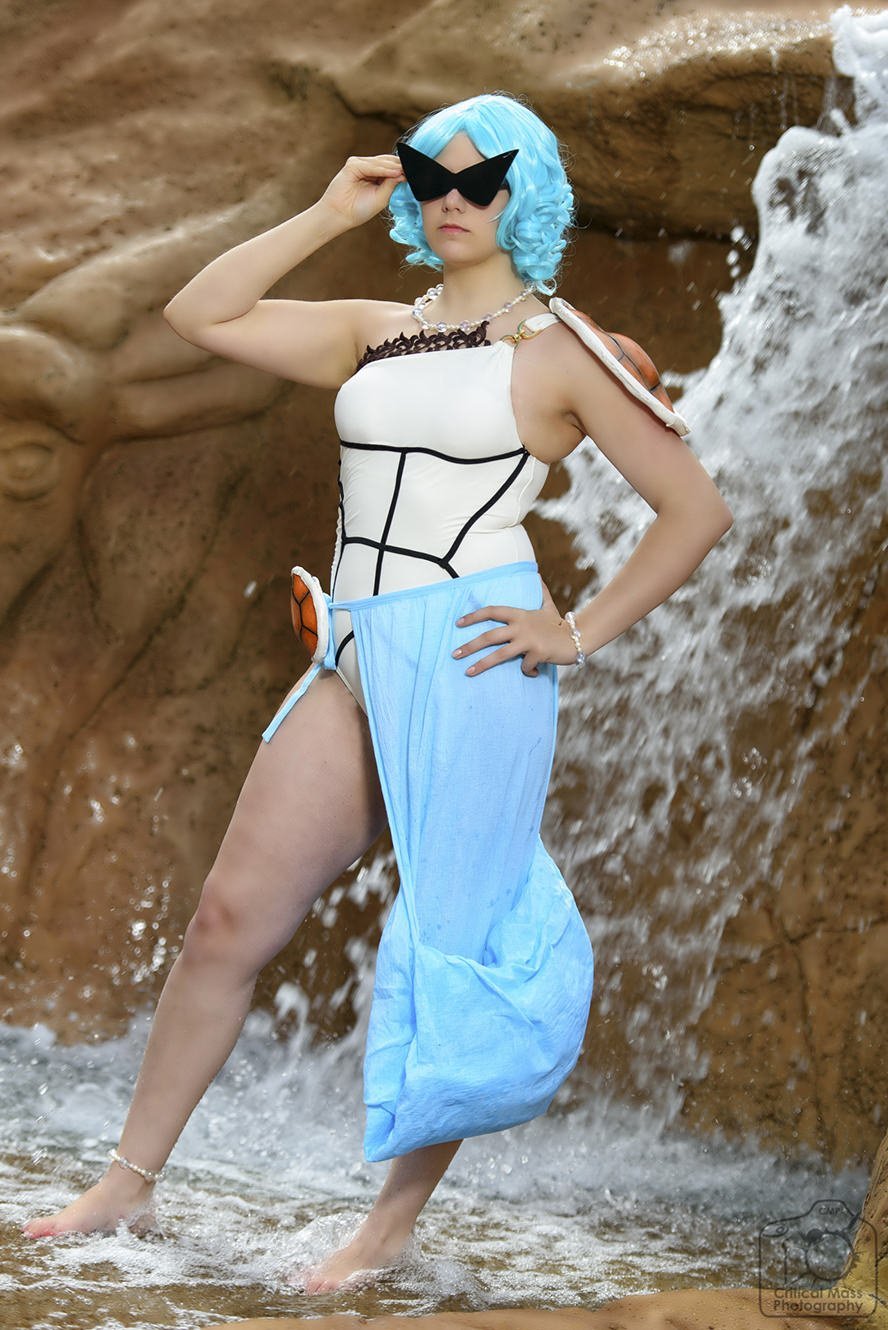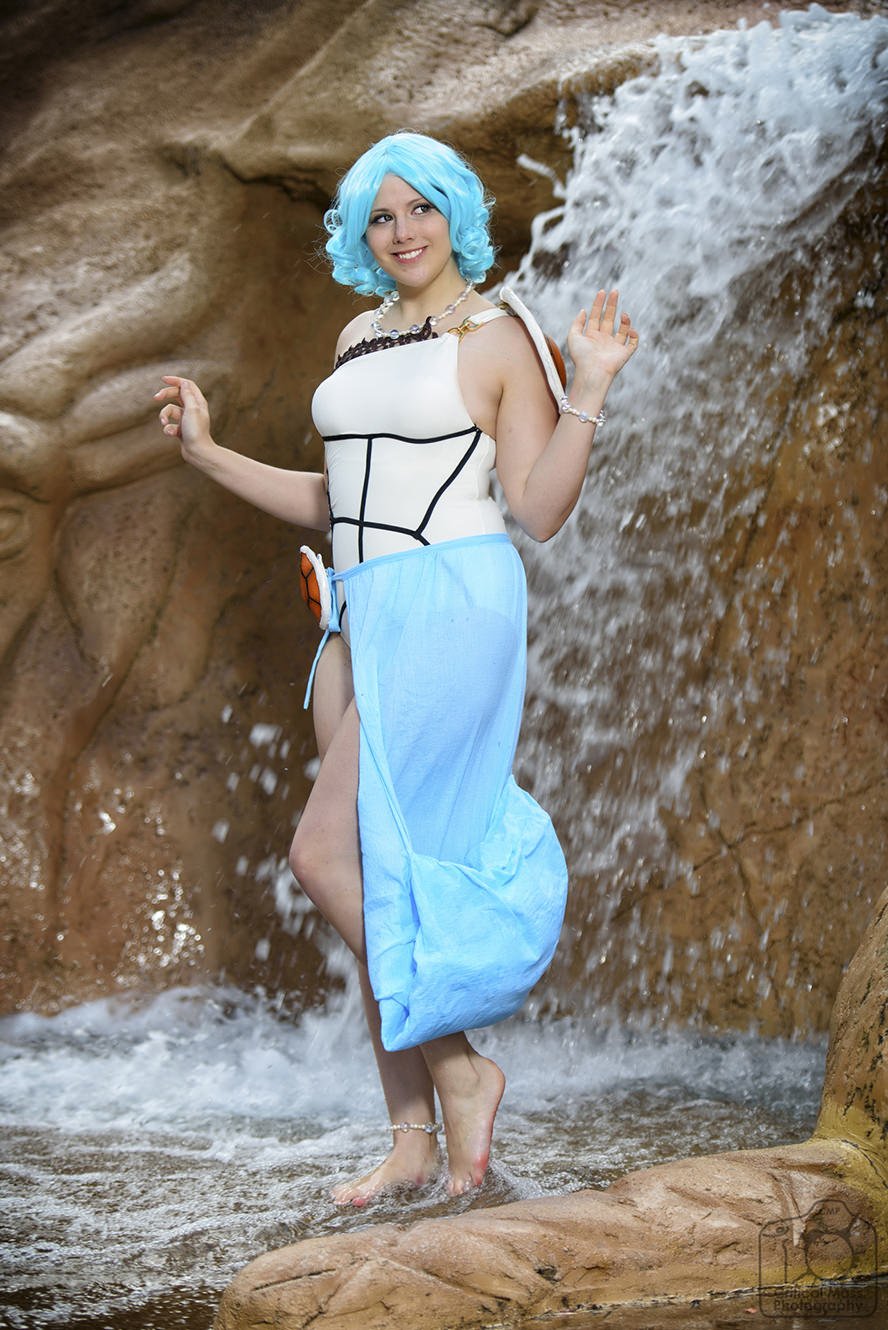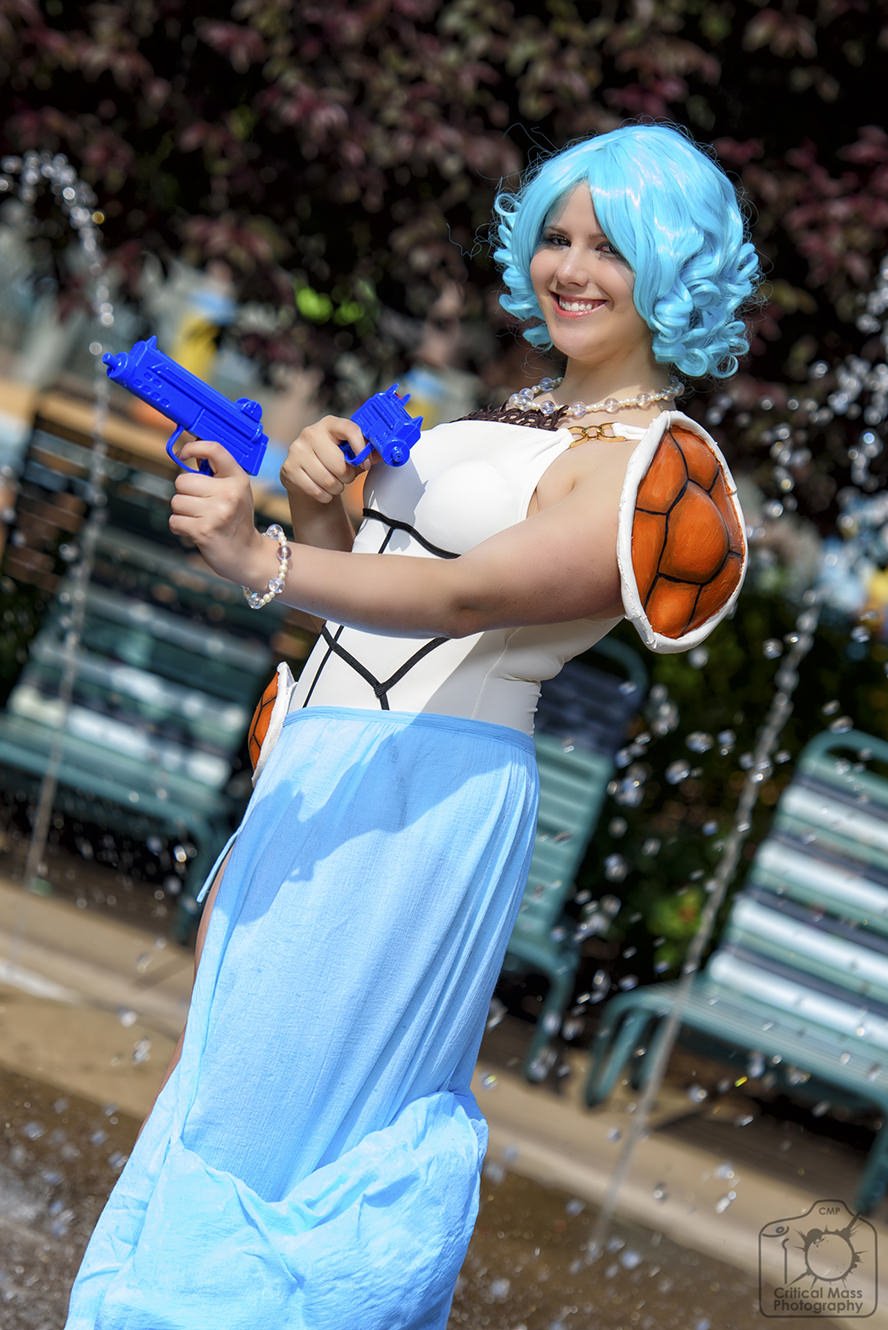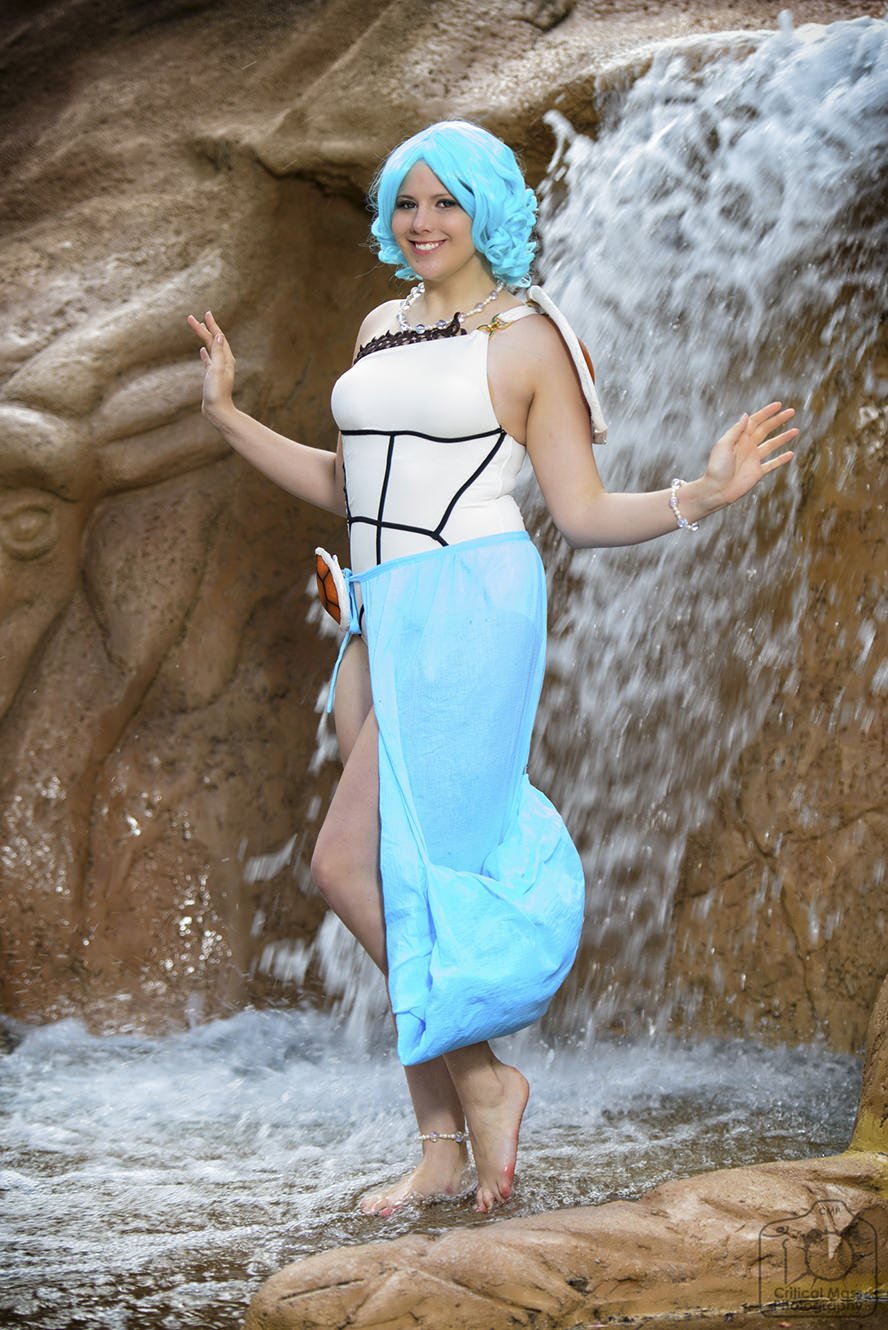 More Details: Squirtle Gijinka Cosplay Wig
Are you planning to design a Pokémon gejinka of your own? Choosing a hairstyle for your character can be one of the most exciting parts. This photoset features the Diana wig from Epic Cosplay, a fantastic match for this Squirtle gijinka cosplay even without additional modifications.
The Diana wig is a shorter style, with its bouncy ringlet curls measuring at 15″ in length. A gentle shake loosens the curls (as seen here) while brushing creates voluminous loose waves for bigger styles. The color, Anime Blue, features vibrant cyan undertones – perfect for an aquatic theme like this Squirtle gijinka cosplay. Matching weft extensions are also available, a nice option for highly-customized looks.
Posted by Epic Cosplay on

Posted on