Anna sent us another Show Us Your Moves submission, this time featuring her Saeko Busujima cosplay from the popular anime High School of the Dead. She used our Persephone wig in Royal Violet to complete her amazing cosplay! Read on below to see pictures of her cosplay, the wig she used, and her story!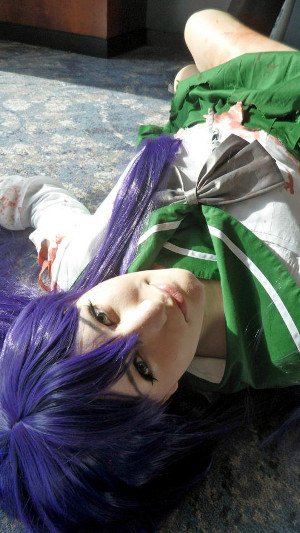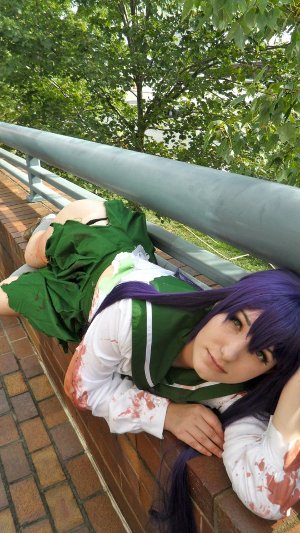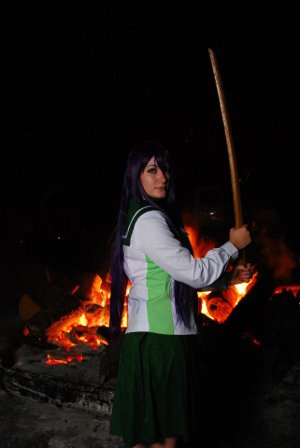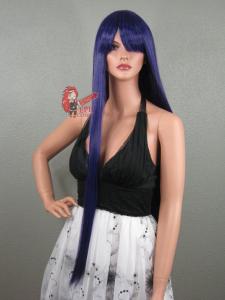 Here's my Saeko Busujima cosplay in Persephone 40″ in in Royal Violet.  The only styling I had to do was trimming the bangs and that's it! This wig never tangles and moves so lovely! The fibers are so soft and the color shows up really well in photographs. I would highly recommend it!
I loved cosplaying as her because I finally get the opportunity to act like a sexy badass! I'll definitely cosplay as her again in the near future!
Posted by Epic Cosplay on

Posted on