This Eijiro Kirishima cosplay is super-inspiring, from the detailed armor to the accurate wig styling. iWood Cosplay did such a fantastic job with this project!
Behind his intimidating Red Riot hero form, this My Hero Academia character is an outgoing and kindhearted student at U.A. High School. He prizes concepts like nobility and bravery above all else – often brought to tears when he sees these traits in action. Kirishima makes friends easily and receives frequent praise for his heroic spirit.
This character does have one area of self-doubt, often wishing his Hardening quirk were a little flashier. But this fantastic Eijiro Kirishima cosplay doesn't have that problem – it captures attention anywhere. Learn more about the construction below:
Name: iWood Cosplay (@lorentz_iwood)
Photos by: @synconphotography
Costume: Eijiro Kirishima
EpicCosplay Wig: Helen in Dark Red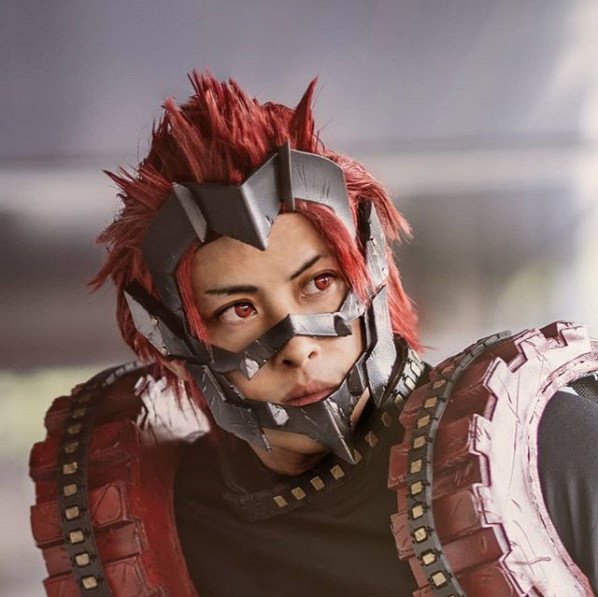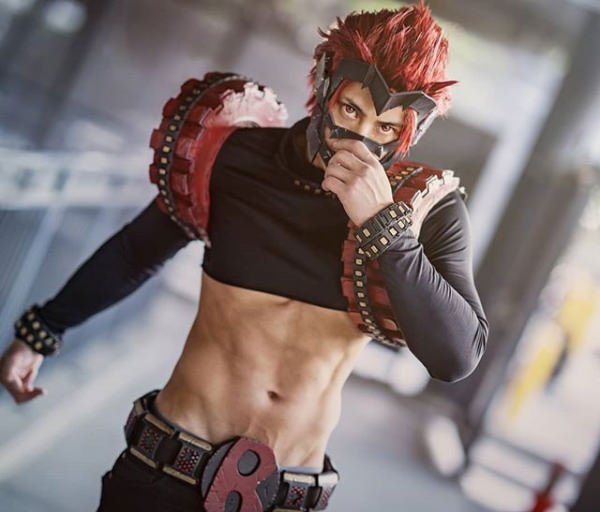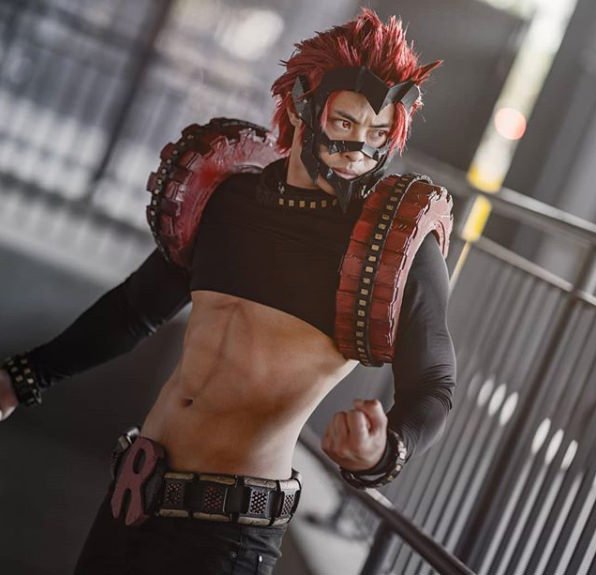 Eijiro Kirishima Cosplay Details
iWood cosplay recreated each piece of armor with accuracy. The gears and mask are EVA foam, with cuts and scratches cut away to simulate battle damage. A glossy finish gives each that heavyweight metallic look for realism.
The undershirt wasn't added to the character design until the third season. It helps protect civilians from Red Riot's Hardening quirk during rescues. It's also a very practical addition for cosplayers who might spend a lot of time in the sun for photos.
The wig styling is awesome too. This style uses the Helen wig from Epic Cosplay. This wig features ample fibers, great for creating lots of spikes without showing the cap below. The large skintop front allows for extra styling definition as well.
Another advantage of the Helen wig is the no-bangs design. The convincing natural hairline compares to a lace front wig at only a fraction of the price. Available in a wide range of colors, the Dark Red option proved perfect for this Eijiro Kirishima cosplay.
Posted by Epic Cosplay on

Posted on