Instagram:
djangogipsy_cosplay
EpicCosplay Wig: Aphrodite in Purple Black Fusion for Noodle Gorillaz cosplay
Gorillaz fans are sure to love this one. Featured cosplayer Marloes showcases a creative cosplay of Noodle, a character that serves as lead guitarist for the virtual band Gorillaz. Gorillaz is a musical act that surfaced in 1998, but their appeal goes far beyond the music alone. Fans are treated to an entire fictional universe surrounding the band, able to be enjoyed through animated music videos and shorts. Marloes shares a little information about this neat Noodle Gorillaz cosplay below:
I used the wig Aphrodite and i cut the bangs so they fell right under my eyes.
That was the only thing i had to do to made the wig perfect for Noodle from Gorillaz.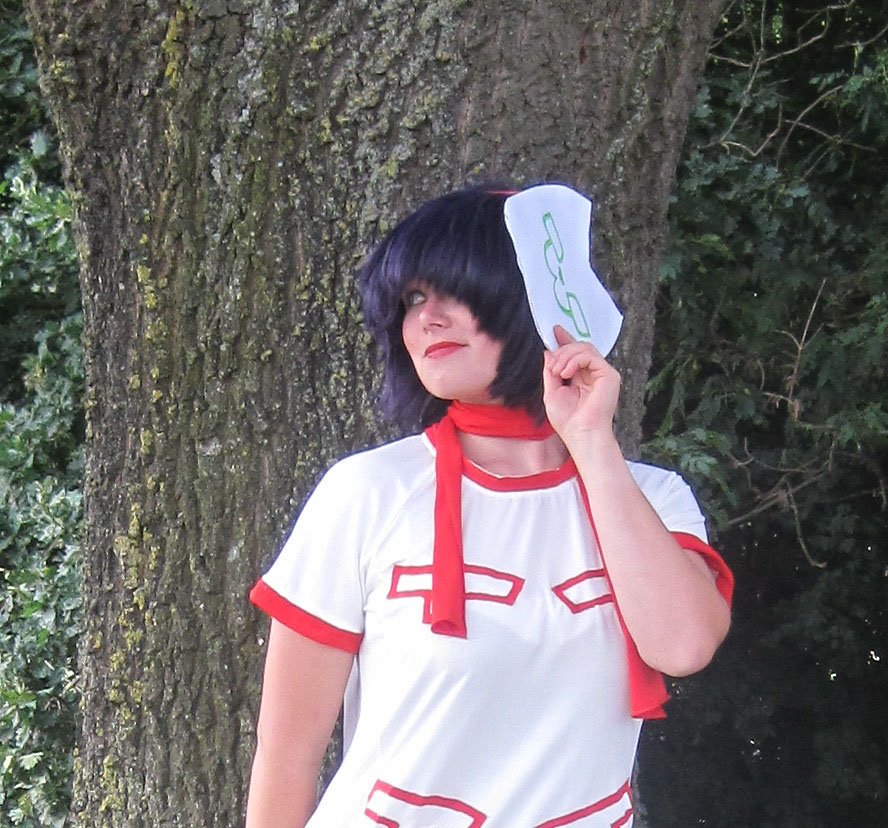 Behind the Style: Gorillaz Noodle Cosplay Wig
Marloes used the Aphrodite wig from Epic Cosplay as a base for this style. Aphrodite is a unique asymmetrical wig, cut short into layers with bangs left longer in the front. Marloes simply trimmed the bangs for accuracy to the character – no major modifications needed.
The color, Purple Black Fusion, proved to be a perfect match for this Gorillaz Noodle cosplay. Of course, Aphrodite is available in a wide range of other colors as well, including a variety of neutral shades. Epic Cosplay wigs also take well to several dye methods, making it easy to customize some of the lighter shades for specific looks. You can find all of the available colors on the Aphrodite wig product page.
Are you planning a cosplay that might require a more complicated style? Wigs from Epic Cosplay are extremely tolerant to heating tools, making the process easier. Aphrodite (and others) easily handle temperatures to 350 degrees Fahrenheit. These wigs will even survive temperatures as high as 410 degrees Fahrenheit although such extreme heat requires more care to avoid changing the texture of the fibers.
Posted by Epic Cosplay on

Posted on