This Wonder Woman will certainly make you tell the truth! Check out cosplayer Honeyboba in this amazing bombshell take on Wonder Woman. DC is a great base to do different takes and variations on from all the canon universes and alternate timelines to creative cosplayers and their own aesthetics and liberties.
This particular concept is from the Bomshell line of figures that DC put out, and wow did Honeyboba do an amazing recreation. In order to get the perfect look Honeyboba actually used her own short black bangs! She simply slid the wig back just enough for her natural bangs to peek out and covered the hairline of the wig with her hair bandanna. While the bangs in this image are her own you could easily pull this look off with a little styling as well. Since our Daphne in Black is a skin front wig you would simply pull some of the hair in the front forward, heat style it into place and straight, trim and curve your wigs new bangs.
Love DC? Then check out more DC cosplays using our wigs here!
Name:  Honeyboba
Photos by:  Estrada Photography and Joits Photography
Concept Design by: DC Bomshell Figure line
Costume: Bombshell Wonder Woman
EpicCosplay Wig: Daphne in Black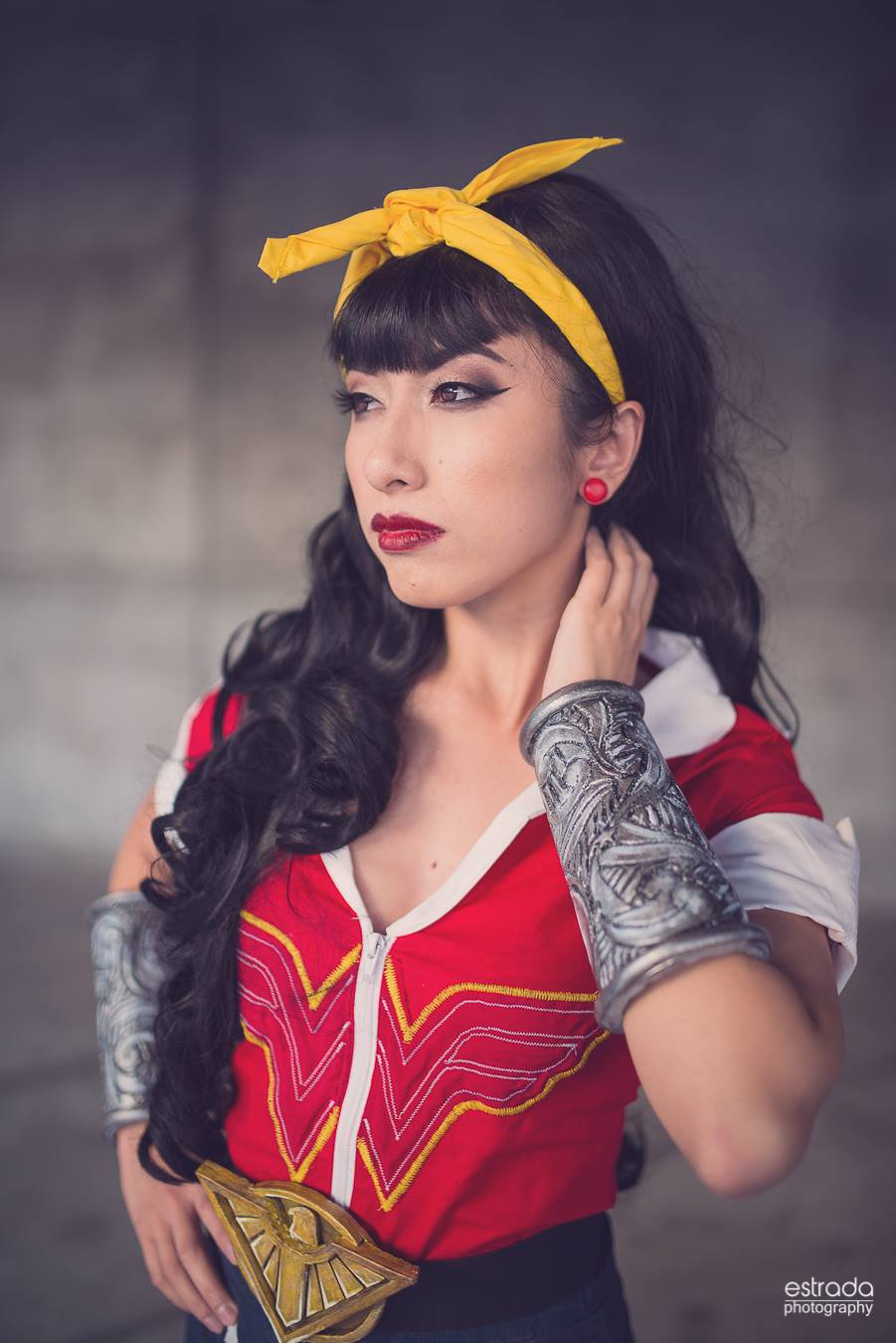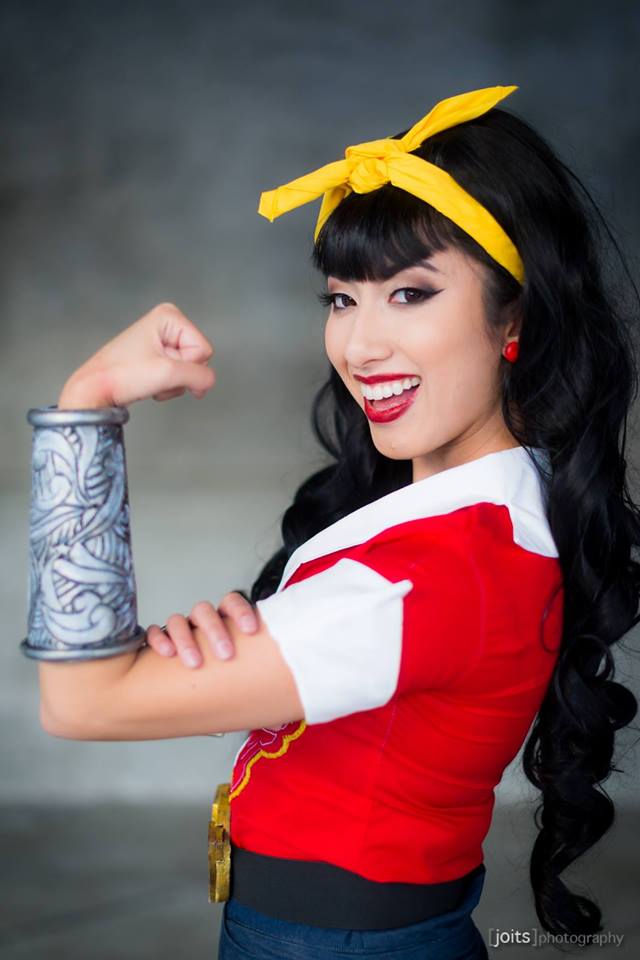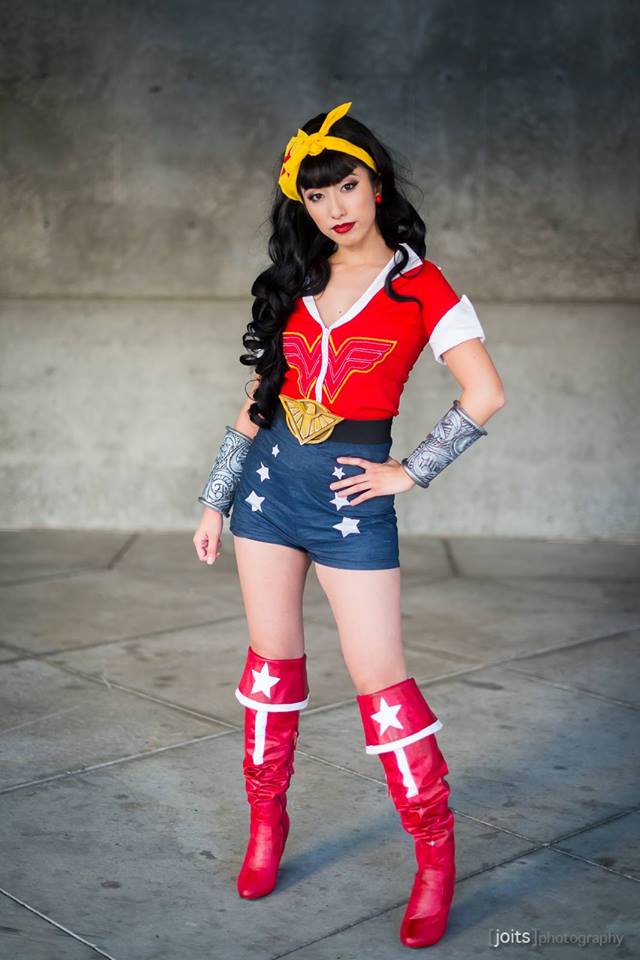 Posted by Epic Cosplay on

Posted on