This Blaziken gijinka cosplay offers an elegant reinterpretation of the fiery fighting Pokémon. The final evolution of Torchic trades in its feathers and talons for war fans and garb inspired by traditional Japanese clothing.
Hakama-style pants mimic Blaziken's leg coloration while the vest shape follows its torso pattern. Billowing fans are a creative touch – an elegant nod to the powerful flames this Pokémon commands in battle. Together, the headdress and blonde wig complete the look. Gijinka aims to give non-human characters human features. So, you could say this Blaziken gijinka cosplay does a fantastic job capturing the spirit of the style.
Ginger Kitty Cosplay gives a quick explanation of the wig styling process below. Keep reading after the incredible photoset to learn even more about the base wig, the Persephone wig from Epic Cosplay.
Pokemon Gijinka Contest Submission
Name: Ginger Kitty Cosplay
Photo by: Cantera Image
Concept Design by: Ginger Kitty Cosplay
EpicCosplay Wig: Persephone in Natural Blonde
I actually did not need to do much styling other than cutting the bangs, and separating into to very low 'pigtails' (clear rubber bands towards the ends to represent Blaziken's split long head feathers)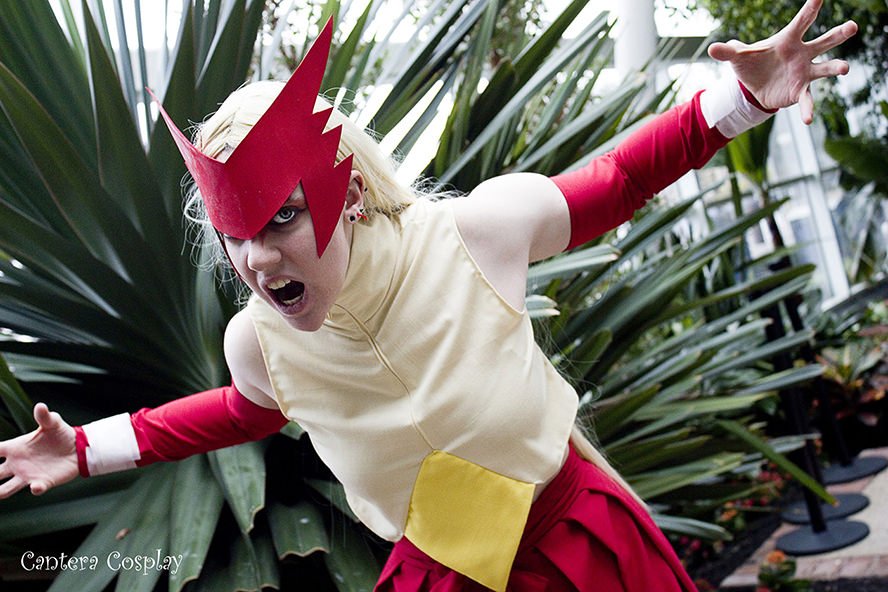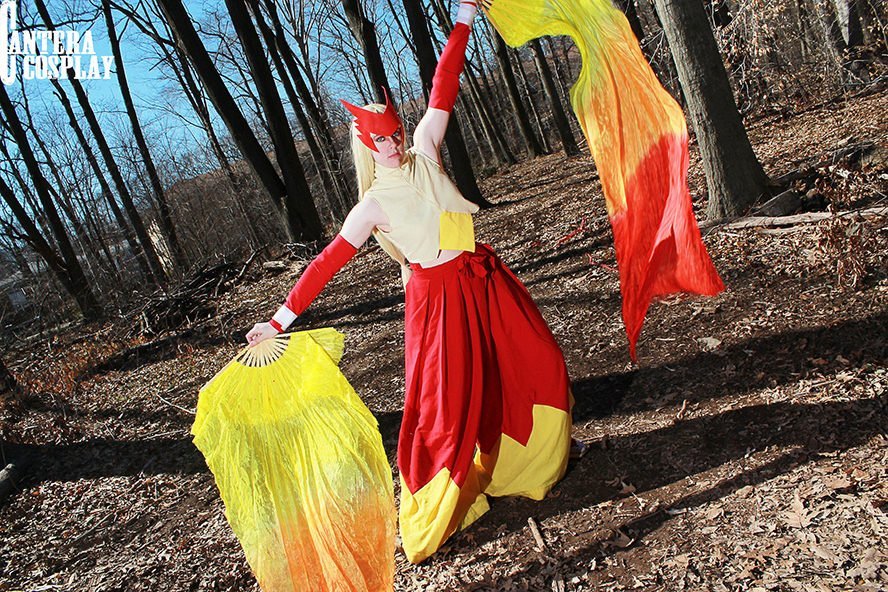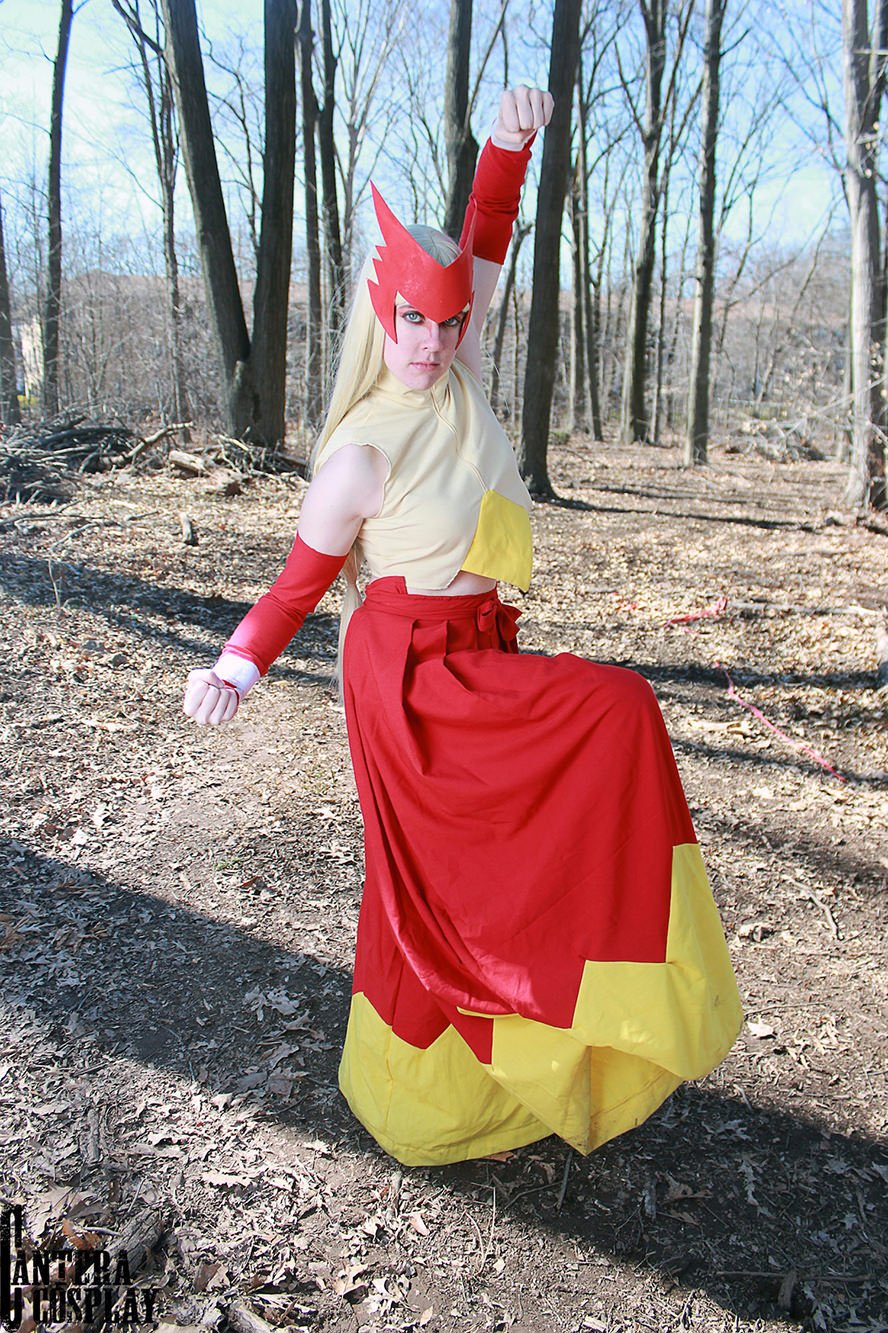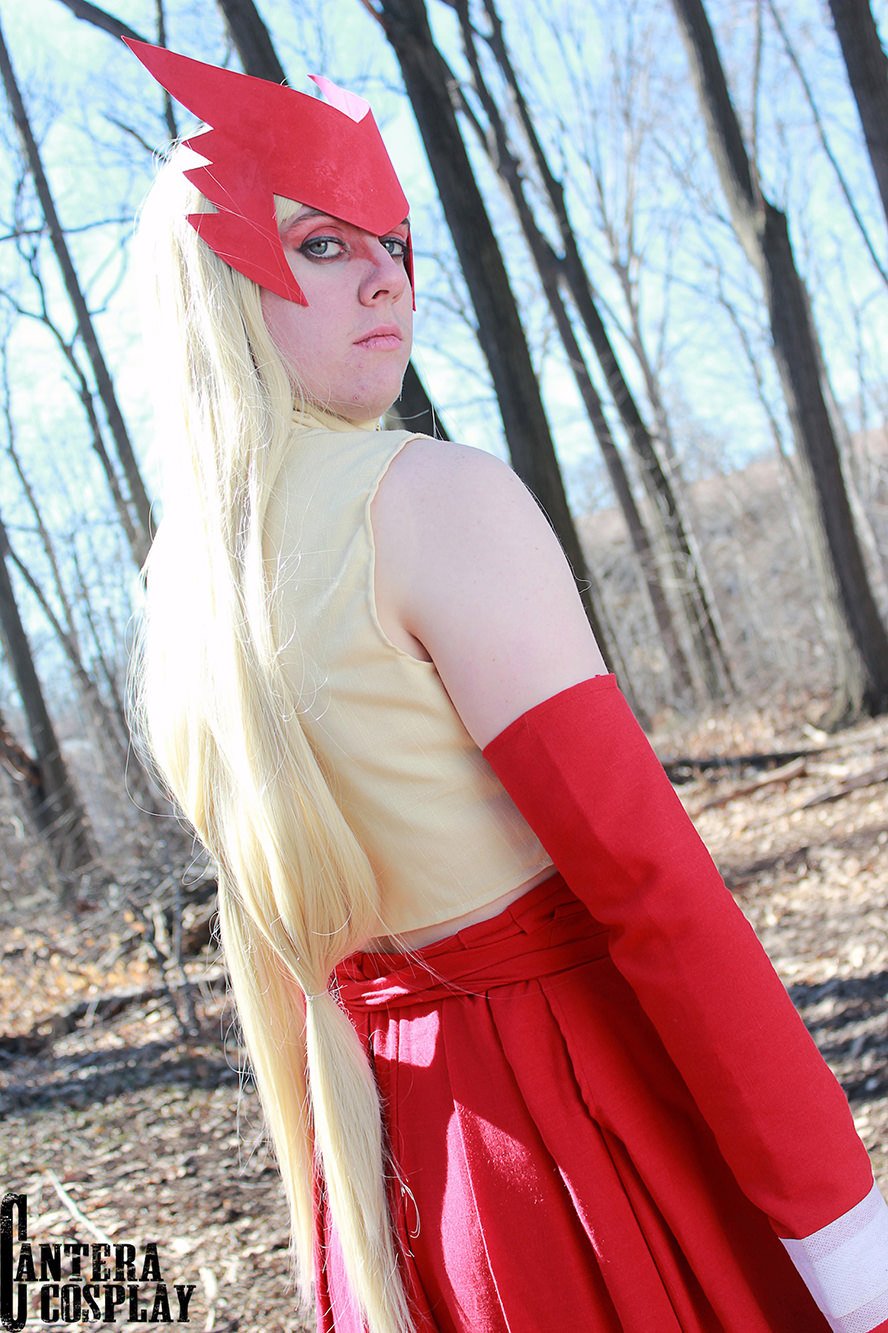 Blaziken Gijinka Cosplay Wig Details
This gijinka uses the Persephone wig from Epic Cosplay with only the slight alterations described above. Persephone is a long and straight wig that measures an impressive 40" in length. This length proved perfect for this cosplay, a fantastic parallel to the bold feathered mane that makes this Pokémon so distinctive.
The color – Natural Blonde – is a great match as well. Of course, Persephone is available in a wide range of colors to suit a variety of characters just as well as it suits this Blaziken gijinka cosplay. Although this wig arrives straight, all color options are heat resistant for use with styling tools like curling irons.
Posted by Epic Cosplay on

Posted on