Here's one of the entries for our Valentine's Day Couples Contest! Mary and Ken are cosplaying as Romana and The Doctor from Doctor Who! While neither of these cosplayers used our wigs we have a few recommendations in case you are interested in cosplaying as either of these characters in the future! For a Romana cosplay we recommend using our Nyx Wig in Ash Blonde. We recommend that you style our Chronos Wig in Light Brown. Read on to learn more about these cosplays.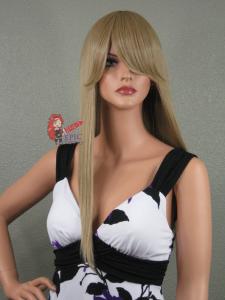 What inspired you to do these cosplays?
We both love Doctor Who. He had the costume before we met, I put the Romana together to go with him.
What got you into cosplay?
Tough question. I think we both became interested due to a love of the characters and because it's just fun!
Why do you love cosplay?
It's so much fun to step into another character's shoes. Plus, it's so fun walking through Bristol Ren Faire and being recognized by everyone, or walking through conventions and being stopped for photos.
There's a story with this particular photo as well. This was the one photo that captures the moment when Ken proposed to me. The video is up on YouTube – he made a whole story around it. Because we both love Doctor Who so much, and we met because of Doctor Who, for him to propose as we were cosplaying the Doctor and Romana was extra special.
Posted by Epic Cosplay on

Posted on