Here's one of entries for our Valentine's Day Couples Contest!  Danielle and Jason are cosplaying as Korra and Mako from The Legend of Korra.  While neither of these cosplayers used our wigs for their cosplays we do have looks that would be great to use or style for these outfits! For Korra we would suggest that you use our Nyx Wig in Dark Brown and style it for her look. For Mako we recommend that you use our Hermes Wig in Light Brown! Look on to see some more about their cosplays!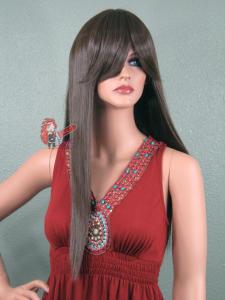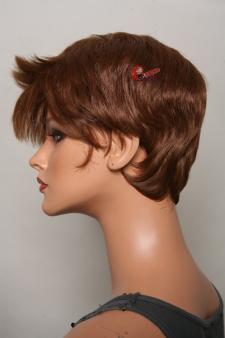 -What inspired you to do these cosplays?
We both fell in love with the characters and it just so happened at the same conventions we were attending, we were cosplaying from the same series. Fun fact about the photo, out Bolin (Reed Mishler) took this photo and was complaining about why he gets no love haha. We both felt a connection with the characters and just had to cosplay them. Jason is one of my best friends.
-What got you into cosplay?
I was always a weird kid that liked different things growing up and loved to dress up in costumes. Then finding out there were people out there dedicated to dressing up as these characters other than Halloween, I had to jump on this.
-Why do you love cosplay?
I love getting to act like someone who I wish to be. To be able to embody them and make them come to life. I love all the ups and downs that come with making or buying a cosplay. I have made so many great friends over the years and met so many amazing people that help me become a better cosplayer.
Posted by Epic Cosplay on

Posted on