Cosplayer:
Uprisingattorney
Instagram:
uprisingattorney
EpicCosplay Wig: Chronos wig in Classic White for 2B cosplay
Check out this sneak peek of UprisingAttorney's fantastic 2B cosplay! The provided photos show off the super-accurate wig, styled using the Chronos from Epic Cosplay as a base. UprisingAttorney offers a few words about this cosplay below. Then, keep reading after the photo to learn more about the features that make the Chronos wig such a great choice for this character.
A very fun cosplay to work on while working on three others (all also with wigs from epiccosplay!), 2b is a character I absolutely adore from one of the only games to make me cry A Lot. Haven't worn it to a con yet but have done a photoshoot, of which I posted on my instagram.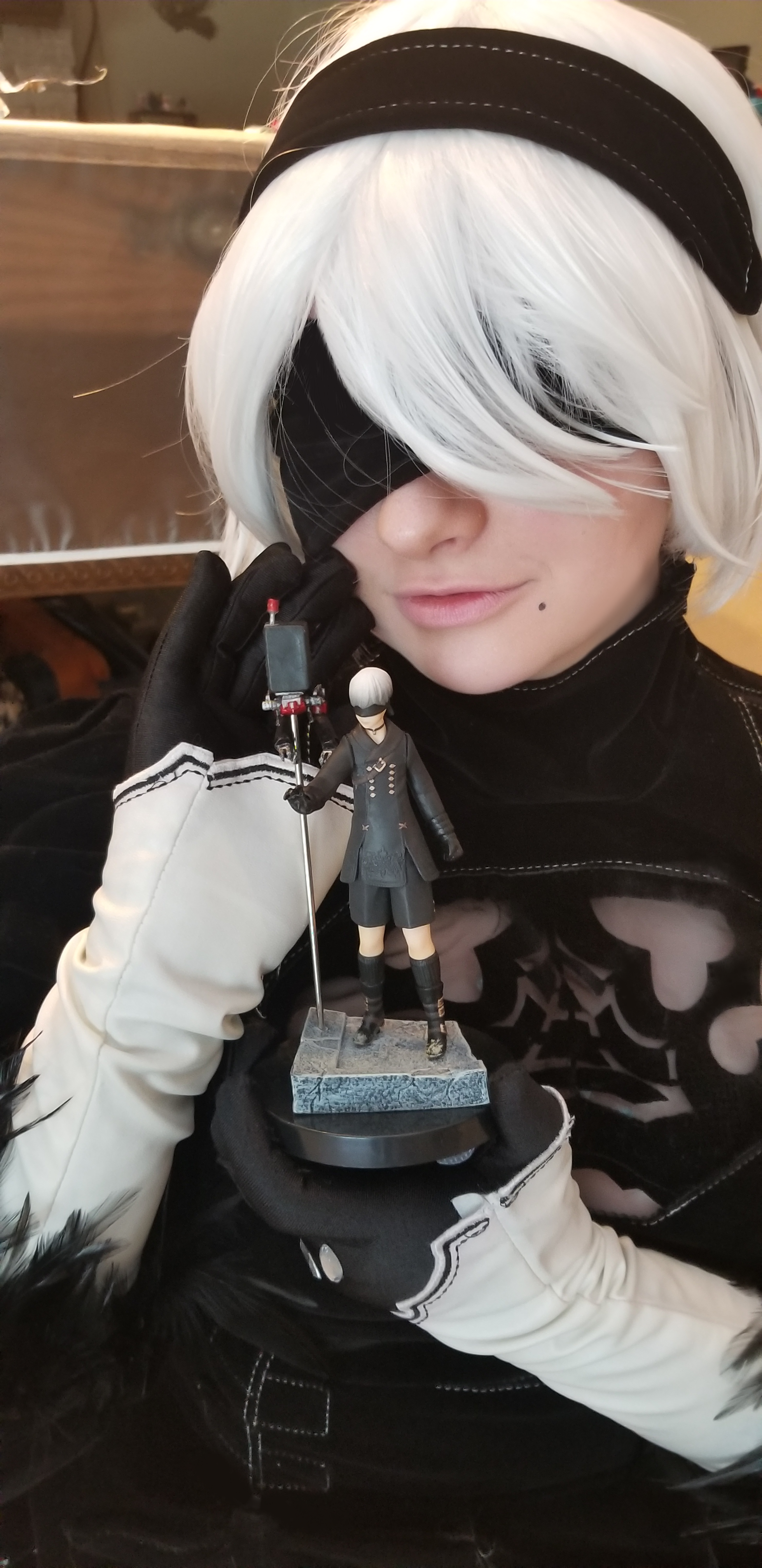 Behind the Style: 2B Cosplay Wig
Featured cosplayer UprisingAttorney created this super-accurate 2B cosplay wig using the Chronos wig from Epic Cosplay as a base. Chronos is a versatile bob wig, layered to frame the face right out of the package. Its longest layers measure 14 inches in length while the bangs are pre-trimmed to 8 inches. The length turned out to be great for this character!
Another thing that makes the Chronos wig so versatile is the useful skintop. This piece measures 2" in diameter and sits right at the crown of the wig. The skintop makes it easy to part the wig in any direction while maintaining a natural look. While the headband makes the part less important for this 2B cosplay, the skintop can make all the difference for other character wigs.
The gorgeous Classic White color is just as crisp and clean as one would expect, perfect for a 2B cosplay. Of course, Chronos is available in a wide variety of other colors as well – every color of the rainbow, and so many shades in between. Not sure whether a specific color will suit your cosplay perfectly? Epic Cosplay offers inexpensive color samples so that you can plan your cosplay color palette with confidence.
Posted by EpicCosplay on

Posted on