We were recently able to have the pleasure of welcoming Maridah to the EpicCosplay team! She's done some wonderful stuff for us and we can't wait to see more from her!
In this tutorial she covers how you can sew toupee clips into your wig. This will allow your wig to get a better hold in your real hair and really help with securing a wig to your head!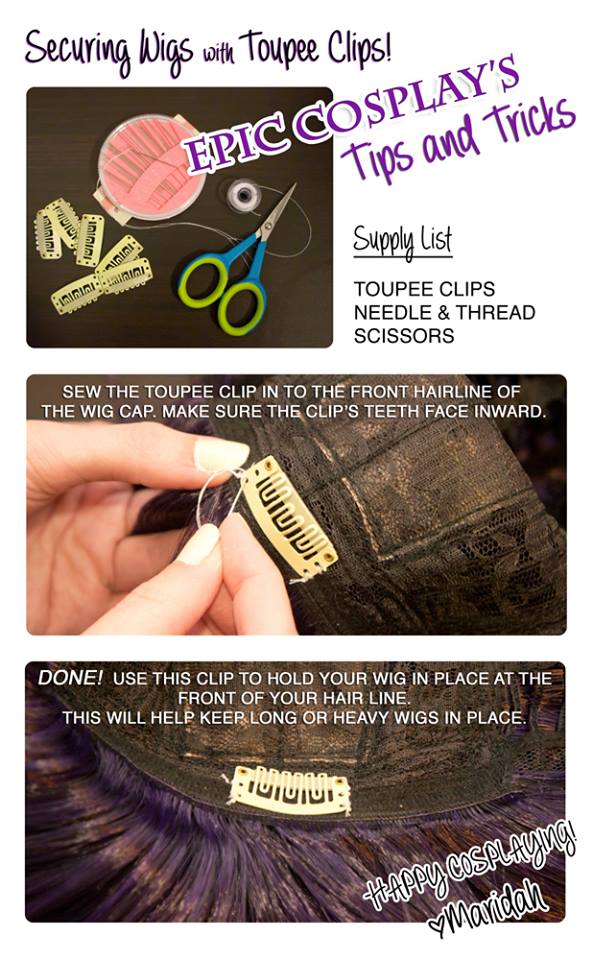 Sew the toupee clip into the front hairline of the wig cap. Make sure the clip's teeth are facing inward.
You can use these clips on various parts of your wig cap to hold a heavy or long wig in place. If you have a small head, this also works to keep the wig from sliding back, revealing your natural hairline.
If your wig is exceptionally heavy, we recommend using more than one toupee clip to hold it in place.
Posted by Epic Cosplay on

Posted on