Hi there! Not so long time ago I've started to collect EpicCosplay wigs so would love to finally leave a review!
This one (Silvery Grey NYX) I was honored to get with a discount (a prize for the IG contest).
I used it for my Kirari Momobami cosplay photoshoot (loose hair ver.) but also have other plans already 🙂
Nyx is a kind of basic model, suitable for million characters (with styling or as is) and you probably have had many similar wigs before. So I'd love to mention some advantages I see.
The color is awesome, the delicate tone that fits most silver/white haired characters and looks pretty natural. It's more matt than silky, and that's my favourite thing about EpicCosplay wigs, I guess.
Wefts/Layers are sewed close to each other so the wig is quite thick and the cap base is the "old type", the most comfortable, for my taste.
Had no problems to brush it. I did not style the wig this time, just cut the bang and it lies perfectly without hair spray, yaaaay!
BTW, I'm Russian, the shipping and prices in $ are little bit wild for me (let's be honest =з=), but it worths it for sure! The shipping is fast and, for now, ECW is my best choice for every serious cosplay project I'm planning, thank you! 😉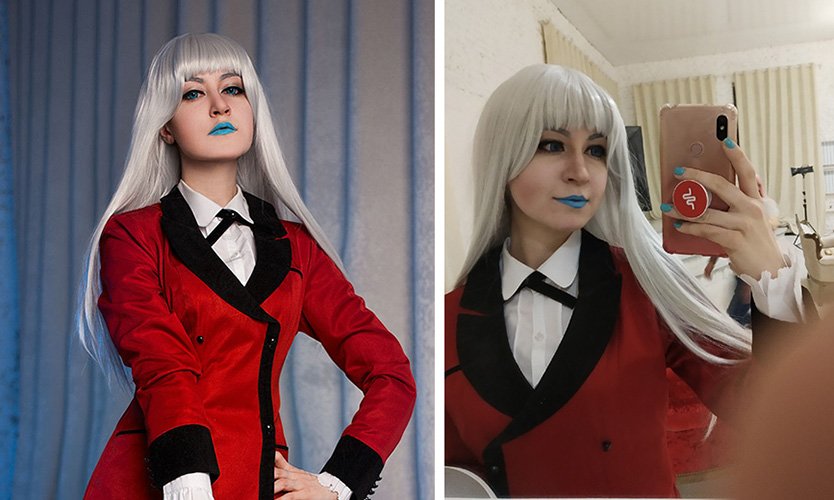 Posted by EpicCosplay on

Posted on