Name: Befu of Verssen Werks
Character: Sheriff of Lynchwood from Borderlands
I trimmed up the back to remove the length I didn't need, then used a curling iron, a ton of hairspray, and spiking glue to get all of the flips of her hair. Easily my favorite part is how the half "monocle" turned out. I'm just so happy with this wig as it holds its shape and I can just pop it on my head and go!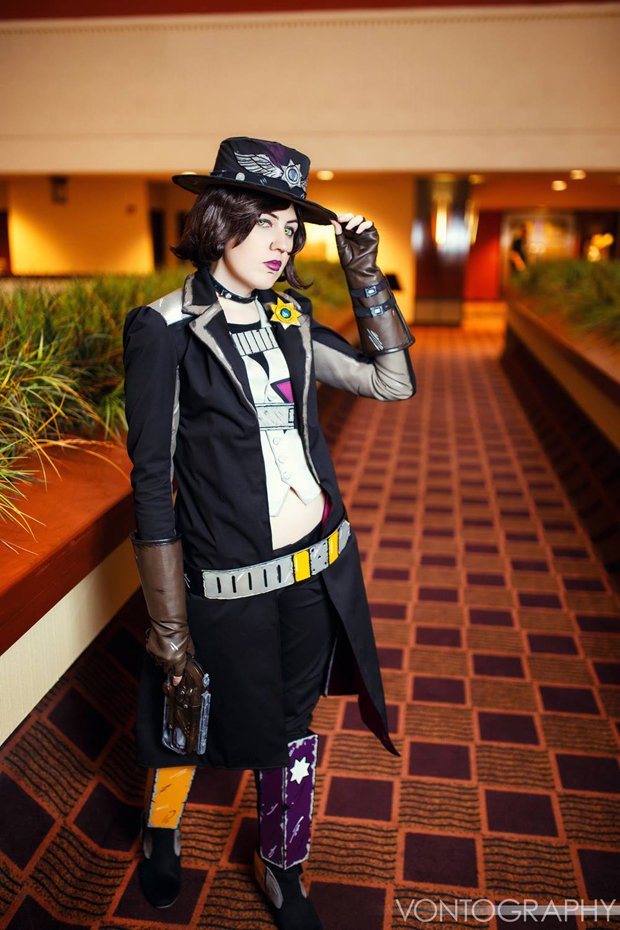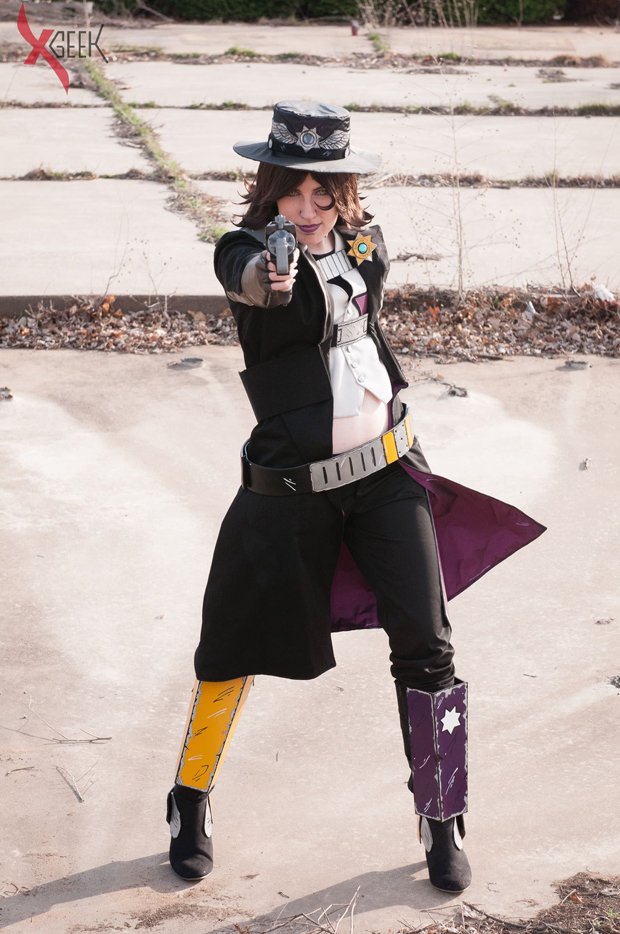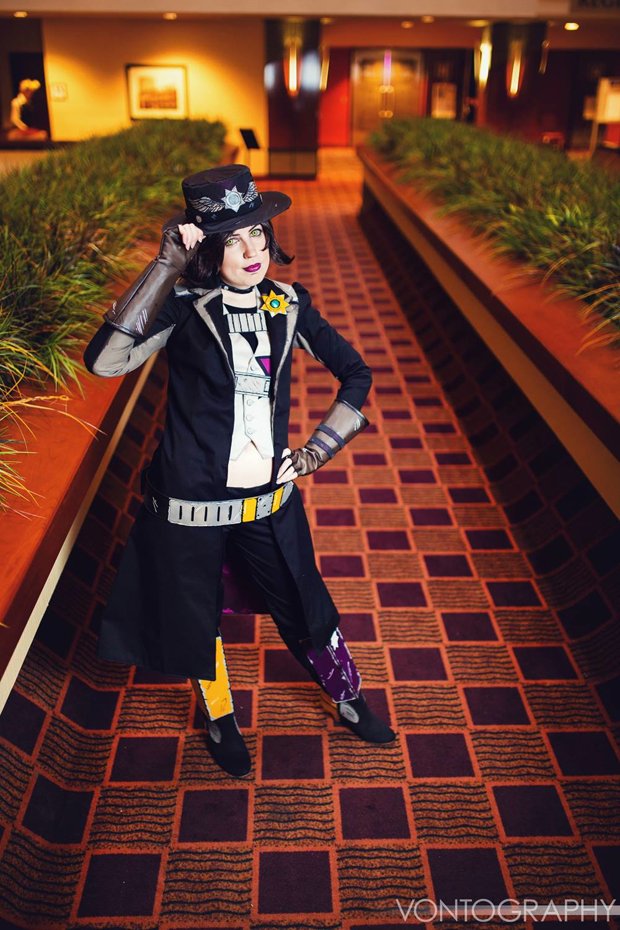 Photography: Vontography (first and last photo) & Nude Carbon Studios/X-Geek (main photo and second photo)
Character Background: Nisha, also known as The Sheriff of Lynchwood, is an optional boss in Borderlands 2, encountered during the mission Showdown. She is also one of the playable characters of Borderlands: The Pre-Sequel.
Gearbox software was also cool enough to release an entire Cosplay reference guide to cosplay Nisha!
You can find the guide here:
Borderlands: Nisha Cosplay Character Guide
Some of our favorite Nisha quotes!
"I'm too badass to die!"
"Bringin' the law!"
"Here comes the pain!"
Posted by Epic Cosplay on

Posted on